Every day is Pastryday
JoYo is an artist, tree hugger, and food enthusiast who graduated UC Berkeley as a Business Administration major on May 2012 - she was two classes away from an art minor. After college, she moved to Seattle, WA for a management consulting job with 100% travel. Two and a half years later, she left management consulting for corporate strategy at an e-commerce site. Born and raised in the suburbs of the San Francisco Bay Area but living in the Emerald City, she relishes in experiencing new cultures and exploring the great outdoors to expand her horizons.
Having designed websites since elementary school, she has been using Pastryday since 2008 as her personal exhibition site for all her various interests. You can expect anything from cute animal artwork and amazing travel guides.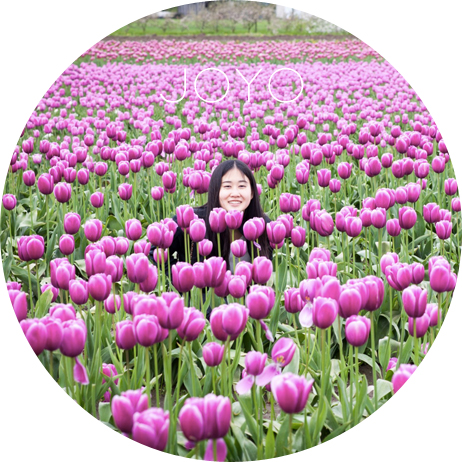 Quotes from JoYo Travelers
As a California native, JoYo has the luxury of having many of her friends visit her and experience JoYo travels. JoYo shows visitors the best sites, not-to-miss eats, and secret scenic spots. She has even hosted many strangers, showing them the best times around town and ultimate local experience.
Bainbridge island and Mora ice cream...
she knew exactly what I liked.
Jennifer X.
So lucky to have such a thoughtful, gracious, and welcoming friend as Joanna – she knew exactly how to make our trip to Seattle perfect! This girl has so much knowledge and passion about the neighborhoods of the city – from holes-in-the-wall to must-see attractions – it felt like we had our very own professional tour guide.
Samantha T.
With a wonderful stroke of luck, Seattle was sunny both of the times I visited and we sure took advantage of that. Whether it was enjoying the sun at Alki beach, taking in the views at Kerry park, eating seafood along the waterfront, or hiking in the gorgeous PNW mountains, Joanna's got you covered!
Jeanie F.
Joanna is hands down one of the best hosts I have ever had the pleasure of staying with. I visited her with a group of friends from college and she somehow miraculously balanced each of our personalities into an itinerary that fit all our interests. Not only is she incredibly knowledgeable about the city, she also made us feel warm and welcome as we crashed at her apartment the whole weekend. I am seriously so thankful to have a friend like her.
Eileen B.
Donuts. Almond croissants. Petit sandwiches. Any delectable and tasty item you can imagine, Joanna knows where to get them. She's a walking encyclopedia of food knowledge in Seattle and made my first visit to Seattle so much more impressionable and fun because of that. She is awesome!
Shira C.
Joanna has an encyclopedic knowledge of all the fun places to see and eat in Seattle and is such a gracious host!
Elizabeth C.
Lavender festival was amazing and so was the view to and from there. Thanks Jo for being an awesome host and for all of her spot-on recs!
Amy Z.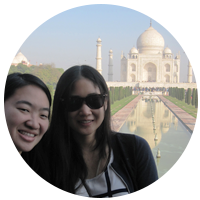 The first time I visited, she took me to all the best bakeries and pastry shops in Seattle, and it was delicious! The second time I visited, she drove me all the way out to Leavenworth for Oktoberfest and it was amazing! Every time I visit, she has somewhere new to take me and it's always a lot of fun.
Stephanie Y.
Joanna is an amazing host and an exceptional individual. She is thoughtful, easy going, and passionate. Moreover, she provides superb recommendations on Seattle's offerings, whatever your particular interests may be. I happen to enjoy nature, and I cannot thank her enough for her company and hospitality during my past visits. I'm excited to stay with her and experience more of Seattle's beauty in the future.
Jean X.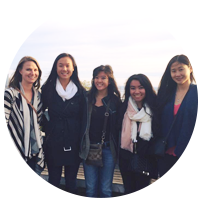 Joanna was the perfect host! She knew the history behind all these amazing sites in Seattle and took us to places that I would not have known about if I had gone on my own. She's also the ideal friend for a foodie--I was so happy and full of tasty treats! You are the best, Joanna!
Jenny Z.
Joanna was an amazing resource for my Seattle trip - I essentially showed up and the recommendations started flowing. She was able to keep my (unfortunately) brief visit fun, delicious, and memorable! Will continue to consult her first before doing anything in Seattle.
Allen W.
She took me to the Solstice fair in Fremont and halfway through she was like, btw there are going to be a bunch of nude bicyclists!
Tomas L.
If you want someone that knows all the best places in Seattle, whether big or small, Joanna is the go-to person
Hac P.
The last time I was in Seattle, I thought about going up the Space Needle, but changed my mind after her recommendation to hit up Sky View Observatory instead. No wait, lower cost, equally amazing views. Jo knows all the hidden gems in Seattle, and whenever I travel to somewhere she's been, I know I can rely on her for awesome things to do!
Tiffany C.
The first time I visited, I had all but a few hours to explore Seattle. Even then, Joanna was still eager to show me around and introduce me to some of her favorite food spots in the city. The second time around, she took me to a beautiful hiking trail at Lake 22 and drove me all the way to Sequim for the Lavender Festival! Joanna is an absolutely wonderful host and always has great travel tips based on what you're interested in seeing. Because of her, I now have a newfound love for Seattle and can't wait to go back!
Sirena H.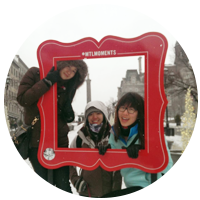 Joanna is a great host: super knowledgeable about the area's greatest views and restaurants. She's an excellent conversationalist and I couldn't have been more lucky than to have stayed with her in Seattle!
Irene T.
My trip to Seattle was awesome- mainly because of Jo's recommendations. I got to see all the highlights (and some extras with the lavender festival) and eat some amazing food. Thanks! I only wish I could visit again soon. :)
Cynthia G.